Boeing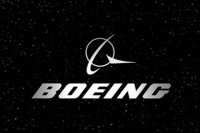 Rendering of the CST-100 docking with the International Space Station.
Cutaway view of the CST-100.
CST-100 potential launch vehicles.
Boeing is a major US aerospace company that, in addition to aircraft and other products, manufactures the modern Delta family of space launch vehicles, the Inertial Upper Stage, and a variety of rocket engines through its Rocketdyne subsidiary. It is also the prime contractor for the International Space Station (and the builder of the US Destiny laboratory module) and a partner in Sea Launch. Boeing was involved in the development of the Bomarc missile and of the design of the Dyna-Soar (X-20), and built the Lunar Orbiters, the first stage of the Saturn V, the Apollo lunar rover, and the Space Shuttle main engine.
CST-100
Boeing is one of four companies (the others are SpaceX, Sierra Nevada Corp., and Blue Origin) currently being funded by NASA to develop a smaller, more economical replacement for the Space Shuttle as part of NASA's Commercial Crew Development program. Servicing the International Space Station would be the main focus for the CST-100, although the company has said that the vehicle could also be used for space tourism and for excursions to the space station planned by Bigelow Aerospace.
The CST-100 is slightly wider than the Apollo capsule, with a base about 4.5 meters (15feet) across, and has a maximum crew capacity of 7. It would be re-usable for up to 10 missions, be launched by an Atlas V, Delta IV, or a Falcon 9 rocket, and land using parachutes. The Boeing space capsule could be operational by 2015.
Boeing company history
Boeing was formed by the American industrialist William E. Boeing (1881–1956) a few months after he and a Navy officer, G. Conrad Westerveldt, developed the "B&W" seaplane – a two-seater aircraft with twin floats.
Originally incorporated as Pacific Aero Products Company (1916), Boeing, after two other incarnations, assumed its current name in 1961. The company pioneered the development of single-wing airplanes in the 1930s and also developed bomber aircraft – the B-17 Flying Fortress and the B-29 Superfortress – which played prominent roles in World War II. It produced America's first jet airliner, the Boeing 707 in 1954/55, and was the world's largest producer of commercial aircraft in the second half of the 20th century..
In 1996, it merged with Rockwell (which had evolved from North American Aviation and included Rocketdyne) and in 1997 merged with McDonnell Douglas.