woven wire mesh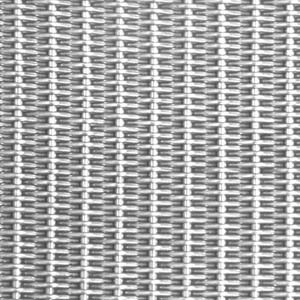 Due to its stability, unlimited service life, flexibility, and the multiplicity of materials from which it can be made, woven wire mesh is used widely within architecture and construction. Stainless steel mesh can be fully recycled, and has a thin passive layer making it resistant to discoloration, weathering, and corrosion. When in contact with light, the interplay between reflection and simultaneous translucency produces several aesthetic effects.
The capacity to fit stainless steel mesh to almost any constructional or tailor-made form, and the versatility of installation techniques that can be used, makes woven wire mesh exceptionally flexible and convenient.

Stainless steel mesh can be woven in widths of up to eight meters and up to almost any length.