Saxon architecture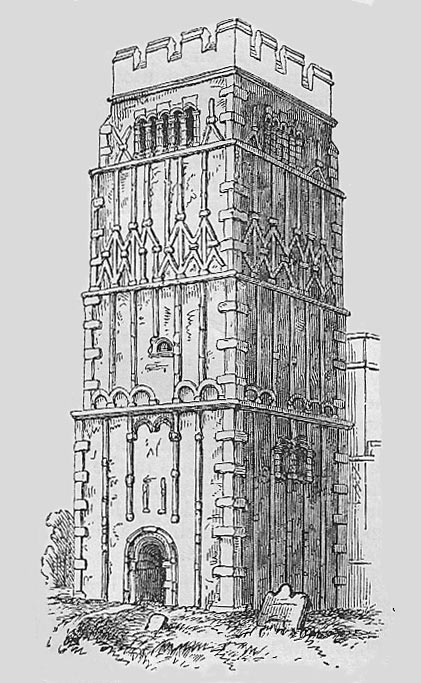 Tower of Earl's Barton, Northamptonshire.
Saxon architecture is a style of building used in England before the introduction of the Norman architecture at the Conquest. There are few specimens remaining which can be depended upon as genuine. The Saxons built chiefly in wood, and all their wooden edifices are now lost.
It seems probable that a rude and simple style, in which many features resembling Norman work were introduced, was that used by the Saxons in the 11th century. But there are also more ancient structures, still partly preserved, in which more characteristic features exist. Amongst these the towers of Earl's Barton, Northamptonshire, a church at Bradford-on-Avon, and the crypt at Repton are good examples. The peculiar "long and short" work of the quoins, the projecting fillets running up the face of the walls and interlacing like woodwork, and the baluster-like shafts between the openings of the upper windows resembling the turned woodwork of the period, are all characteristic of the style. Ancient Roman bricks seem also to have been used in some of the Saxon works, as at the churches of Brixworth, Northamptonshire, and that on the Castle Hill of Dover.