Spooky Tooth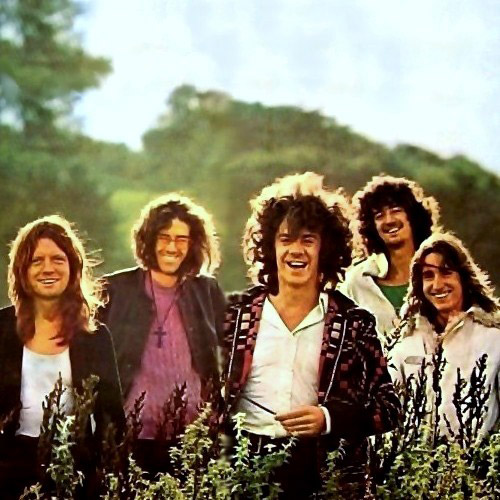 Spooky Tooth were an English progressive rock band formed in 1967 that was most active until about 1974, although it continues to perform occasionally. Principal members early on were Mike Harrison (1945–) from Carlisle, Cumbria, on keyboards/vocals; Greg Ridley (1947–2003) from Aspatria, Cumbria, on bass guitar/vocals; Luther Grosvenor (1946–) from Evesham, Worcestershire, on guitar/vocals; Mike Kellie, (1947–) from Birmingham, Warwickshire, on drums; and Gary Wright (1943–), from Cresskill, New Jersey, on organ/vocals. The personnel changed from time to time over the years.
The band started out as the V.I.P.s in 1963, playing mostly R&B. During a gig one night they were asked by the manager of the Animals, Chas Chandler, if they'd mind sharing the stage with a new-on-the-scene guitarist called Jimi Hendrix, playing along with his version of Hey Joe.
Very temporarily calling themselves Art, they recorded the psychedelic album "Supernatural Fairy Tales" in 1967. As Spooky Tooth, they developed a heavy progressive sound that reached its pinnacle with the release of the album Spooky Two in 1969 by Island Records. It contained the song "Better By You, Better Than Me" that was covered in 1978 by Judas Priest.
The band took an unusual direction by joining with avant-garde composer Pierre Henry to create the album Ceremony, which was released in December 1969.