suspended chord
A suspended chord, also called a sus chord, is a chord in which the third is displaced by either of its dissonant (see dissonance) neighbors, forming intervals of a major second or (more commonly) a perfect fourth. The absence of a third gives the chord an ambiguous, open sound, and the tension between the fourth and fifth, or the second and first leads to dissonance. Lacking a third means that sus chords are neither major nor minor and thus fall into the same category as power chords.
The Who's "Pinball Wizard" uses a sequence of suspended fourth chords resolving to their major counterparts (Bsus4–B, Asus4–A, etc.).
Starting from the chord of C major (C-E-G), we can form two sus chords: Csus2 (C-D-G, which contains a major second between the C and D) and Csus4 (C-F-G, which contains a perfect fourth between the C and F).
Extended sus chords are also possible. For example C7sus4 consists of C-F-G-B♭.
Here are the chord boxes for some sus chords on the guitar.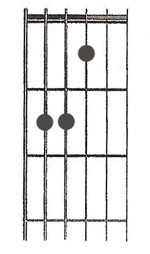 E major
---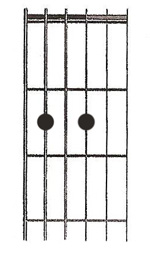 E7sus4
---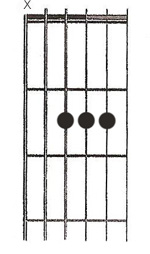 A major
---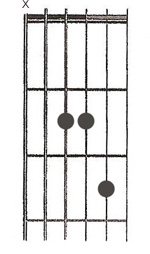 Asus4
---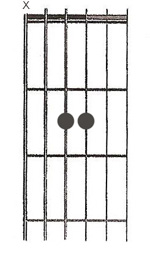 Asus2
---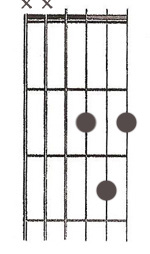 D major
---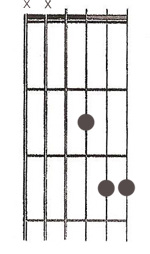 Dsus4
---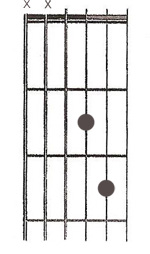 Dsus2
---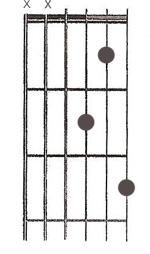 D7sus2
---