de Duve, Christian René (1917–2013)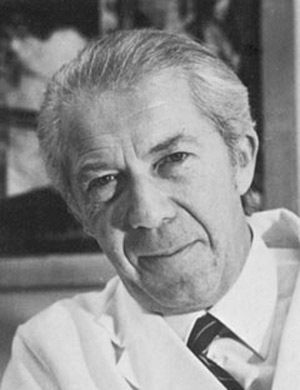 Christian de Duve was a Belgian biochemist, born in London, who shared the 1974 Nobel Prize in Physiology or Medicine, with Albert Claude and George Palade, for his contributions to understanding the structural and functional organization of cells, including his discovery of lysosomes.
In 1962 de Duve was appointed a professor at the Rockefeller Institute in New York and subsequently divided his time between there and the University of Louvain in Brussels, from which he received an MD (1941) and the degree of "Agrégé de l'Enseignement Supérieur" (1945) for a thesis on the mechanism of insulin.
After becoming emeritus professor at both institutions, he devoted his remaining years "to further probing what, if anything, our growing understanding of life and mind can tell us about the structure and meaning of the universe." His book Vital Dust: Life as a Cosmic Imperative argued the case that that the evolution of life and mind on the Earth was inevitable.