McDivitt, James Alton (1929–)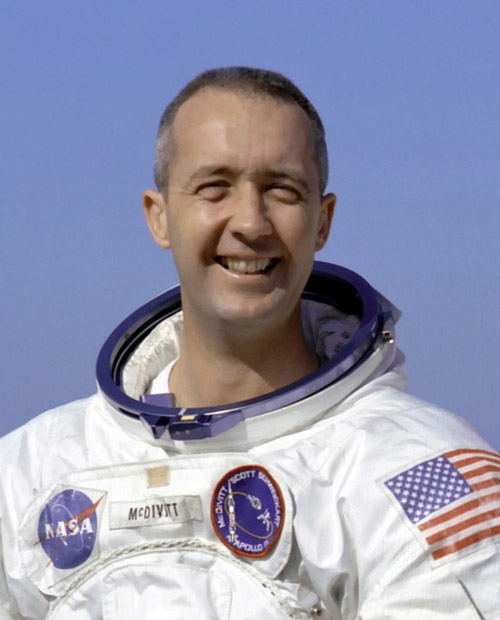 James McDivitt is a retired American astronaut who served as command pilot of Gemini 4 and commander of Apollo 9.
A career Air Force officer, retiring as a brigadier general, McDivitt was chosen as a NASA astronaut in the second group selected, in 1962. After his two spaceflights, he went on to manage the Apollo Spacecraft Program at the Johnson Space Center from September 1969 to August 1972. He then resigned from NASA and the Air Force and took on a variety of management positions in business, including senior vice president of Government and International Operations at Rockwell International.