talus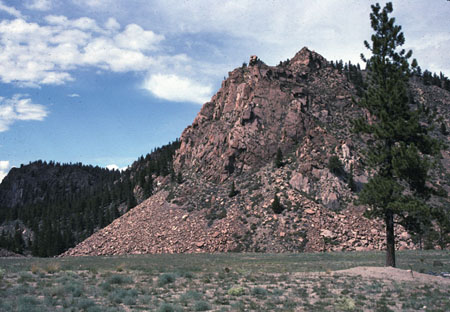 Talus build-up at the base of a steep slope in Colorado.
Talus, also called scree, is a sloping heap that accumulates at the base of a steep slope or precipice, from fragments of rock broken off by erosion, or materials in any way carried over it. Talus is made up of particles ranging in size from sand grains to boulders. It forms more frequently from certain rock types, such as limestone.
The term is also applied to the slope of a wall that diminishes in thickness as it rises. A breccia is a sedimentary rock formed from consolidated talus.