Axelrod, Julius (1912–2004)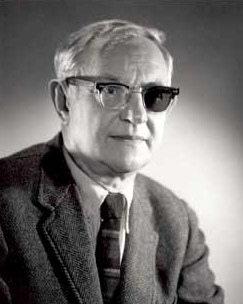 Julius Axelrod was an American biochemist who shared the 1970 Nobel Prize in Physiology or Medicine with Ulf Svante von Euler and Bernard Katz for their work on the chemistry of nerve impulse transmission. Axelrod discovered how the neurotransmitter noradrenaline (norepinephrine) is inactivated after it has performed its function.
Axelrod was born in New York City and attended the College of the City of New York. After graduation he worked as a lab assistant and a research chemist, then moved on to Goldwater Memorial Hospital, where he worked as a lab technician for many years. In 1949 Axelrod joined the newly formed National Heart Institute (NHI) and while at NHI Axelrod earned his doctoral degree at George Washington University.
In 1955, after completing his doctoral work, Axelrod became chief of the Section on Pharmacology at the Laboratory of Clinical Science at the National Institute of Mental Health (NIMH) and began using the new spectrophotofluorometer (SPF) there in his research on neurotransmitters. With the SPF, he was able to measure tiny amounts of neurotransmitters in the brain. He studied norepinephrine and described the process for storage, release, and re-uptake by the cells as needed. Axelrod formally retired from NIMH in 1984, though he continued to keep up a laboratory and be active in NIH research.