corn pellet stoves: Woodmaster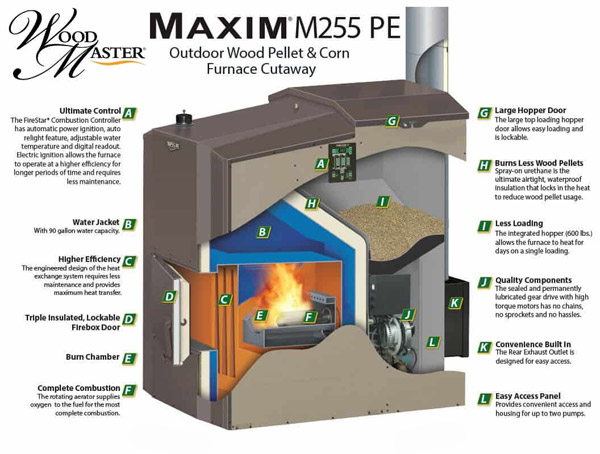 Cutaway diagram of the Maxim 255PE
Company
Woodmaster furnaces have been manufactured in Minnesota since 1989.
600 Polk Ave SW,
Red Lake Falls,
MN 56750

Phone: 218-782-3419
Website: https://www.woodmaster.com
Product
Maxim 255PE
The Maxim 255PW is an outdoor furnace that burns wood pellets, corn pellets, and other biomass fuels. It designed to heat entire buildings and water.

Hopper capacity 600 lb
Optionalhopper 2440 lb
Water capacity 90 gal.
Weight 1310 lb
Automatic electronic ignition