cortisone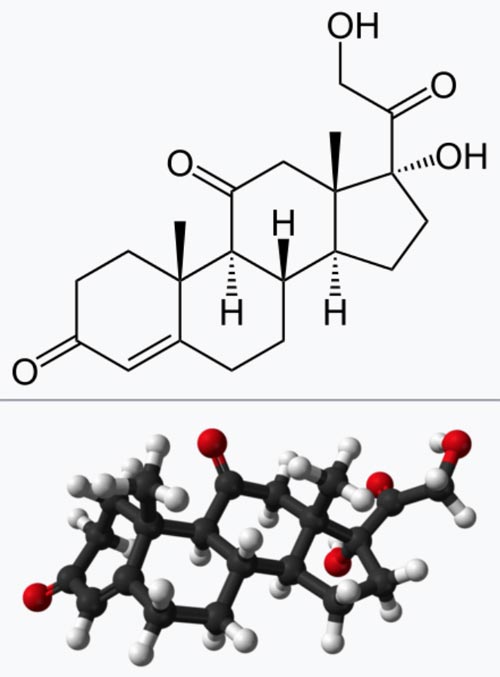 Cortisone is a hormone produced by the cortex of the adrenal glands and essential for carbohydrate, protein, and fat metabolism, kidney function, and disease resistance.
Synthetic cortisone is used to treat adrenal insufficiency, rheumatoid arthritis and other inflammatory diseases, rheumatic fever, asthma, severe allergies, and skin complaints. A potent, versatile drug, it can have unwanted side-effects such as body swelling.
Cortisone is a corticosteroid.