Gibson, Edward G. (1936–)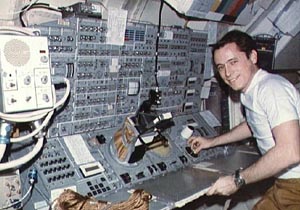 Edward Gibson is a retired American astronaut who set a joint United States space endurance record of 84 days as science pilot on Skylab 4. During his 14-year career with NASA, Gibson also served on the support crew of the Apollo 12 mission and as the ground communicator with the flight crew while they explored the Moon.
He earned Air Force wings, a BS in engineering from the University of Rochester, and an M.S. and PhD in engineering and physics from the California Institute of Technology. Currently, he is the president of Gibson International Corp., California, and engaged in consulting, speaking, and writing.