gravel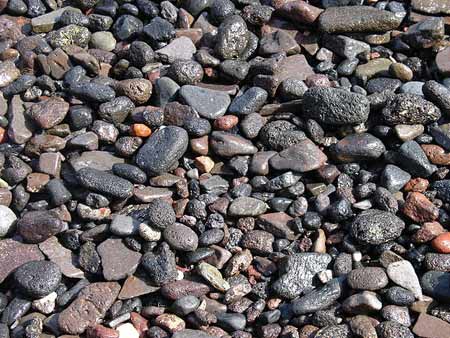 Gravel on a beach in Thirasia, Santorini, Greece.
Gravel is a collection of rock particles whose diameter may range from 2 mm to 4 mm. In general terms, gravel particles may be as large as pebbles. Gravel beds are generally the remains of ancient seashores or river beds. Gravel is used commercially in the making in the concrete.
See also conglomerate and sand.