LINCOS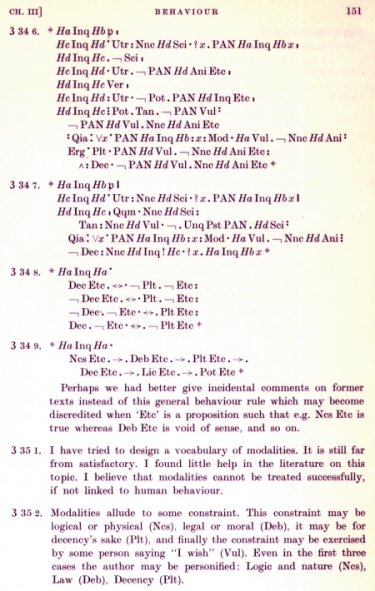 The LINCOS language for communicating with aliens from H. Freudenthal, LINCOS: Design of a Language for Cosmic Intercourse, part I, 1960. Examples 3 34 6 and 3 34 7.
LINCOS, or Lingua Cosmica, is a language for extraterrestrial communication developed by Hans Freudenthal, Professor of Mathematics at the University of Utrecht. Details of it are presented in Freudenthal's book1 published in the Netherlands in 1960.
LINCOS represents an extension of the logistic language of mathematics developed by Alfred North Whitehead and Bertrand Russell. It is intended to be conveyed by unmodulated radio signals of varying duration and wavelength which represent phonemes. The signals would be combined to make up concepts or words.
Lancelot Hogben, who himself described a code for communication with alien intelligence, called Astraglossa, discussed Freudenthal's work.2, 3
References
1. Freudenthal, Hans. LINCOS: Design of a Language for Cosmic Intercourse. Amsterdam: North-Holland (1960).
2. Hogben, Lancelot. "Cosmical Language" (review of Freudenthal's book, LINCOS), Nature, 192, 826-827 (Dec. 2, 1961).
3. Hogben, Lancelot. Science in Authority. New York: W.W. Norton (1963).