lateral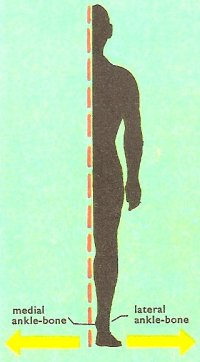 LATERAL – the opposite of medial.
MEDIAL – a surface of the body which faces towards the midline. The inner ankle bones are thus the medial ones.
In anatomy, lateral in the direction away from, or farther from, the midline; the opposite of
medial
. For example, the leg is lateral of the
pelvis
. See also
surface anatomy
.