medial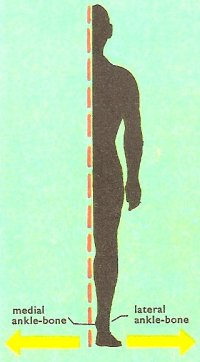 MEDIAL – a surface of the body which faces towards the midline. The inner ankle bones are thus the medial ones.
LATERAL – the opposite of medial.
In anatomy, medial is toward the midline or nearer the midline plane; from the Latin mesos, "middle". See also median sagittal plane. The opposite of medial is lateral.