Resnik, Judith A. (1949–1986)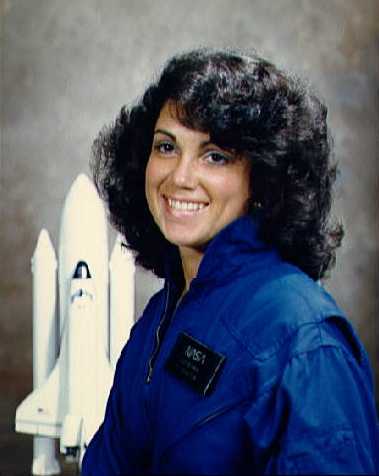 Judith Resnik was an American astronaut who was among the crew of the Space Shuttle Challenger, which perished when the craft exploded shortly after liftoff in 1986 (see Challenger disaster). Selected as an astronaut candidate by NASA in January 1978, Resnik first flew as a mission specialist on STS 41-D in August 1984, the maiden flight of the Orbiter Discovery. The crew earned the name "Icebusters" in successfully removing hazardous ice particles from the orbiter using the Remote Manipulator System. Her second flight was the fatal one of STS 51-L.
Resnik was born in born in Akron, Ohio and earned a PhD in electrical engineering from the University of Maryland in 1977. She was a classical pianist and also enjoyed bicycling, running, and flying in her spare time.