Rachmaninov, Sergei (1873–1943)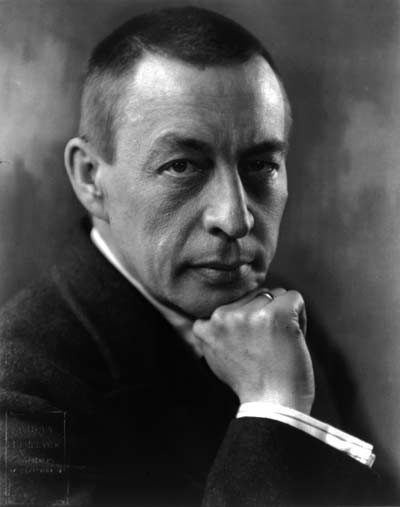 Rachmaninov was the last of a tradition of great pianist-composers, and the last of the Russian Romantics. The dramatic sweep of his music, combined with a haunting Russian melancholy, holds a powerful appeal. His three symphonies and four piano concertos are much loved.
He had his earliest piano lessons from his mother, a trained pianist. In 1882 his family moved to St Petersburg, where Rachmaninov entered the Conservatory. But when his parents separated, he transferred to Moscow, where he studied with the strict teacher Nikolay Zverev, and from 1888 onwards, with Alexander Ziloti (1863–1945) for piano and Anton Arensky (1861–1906) for composition. He graduated from the piano class of the Moscow Conservatory in the summer of 1891, completing his First Piano Concerto at the same time. The next year, his one-act opera Aleko won him the Conservatory's highest award for composition and, shortly after graduating, he wrote one of his most popular pieces, the Prelude in C sharp minor for piano.
In 1897, Rachmaninov's good luck changed when his First Symphony, in D minor, was performed at a Russian Symphony Concert, conducted by Alexander Glazunov. The performance was a disaster (Glazunov was rumored to be drunk), and the critic César Cui described the piece as "a programme symphony on the Seven Plagues of Egypt". It was not performed again until 1945. Rachmaninov suffered a nervous breakdown, and could not compose anything for three years. In due course he underwent a successful course of hypnotic treatment with a Dr Nikolay Dahl, which restored his confidence and enabled him to start work on the Second Piano Concerto, the theme of whose slow movement was used to memorable effect in David Lean's 1945 film Brief Encounter.
Rachmaninov gave the premiere of his new concerto, dedicated to Dr Dahl, on 9 November 1901, and a few months later, after finishing his cantata Spring, he married his cousin Natalya Satina. Over the next few years he occupied himself with opera composition, until the illness of his daughter Irina obliged the family to move to Dresden in 1906. There he completed his Second Symphony (the slow movement with its long-breathed clarinet solo is a masterly piece of writing), the First Piano Sonata, and the symphonic poem The Isle of the Dead, inspired by a painting by the Swiss artist Arnold Böcklin.
In 1909 Rachmaninov made his first visit to America, where he toured with a new work, the Third Piano Concerto. Over the next few years he spent the summers on his country estate, where he wrote the 13 Preludes for piano, Op. 13 (1910), the Liturgy of St John Chrysostom (1910), the Etudes-tableaux for piano, Op. 33 (1911), the 14 Songs, Op. 34, and the Second Piano Sonata (1913). During the winters he toured as a pianist, a routine that continued until the outbreak of World War 1. His other major compositions of this period include the choral symphony The Bells (1913) and the All-night Vigil for unaccompanied choir (1915).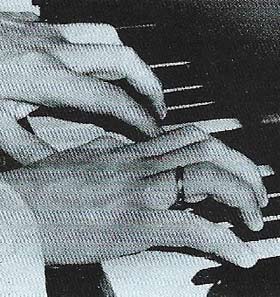 Rachmaninov had unusually large hands, able to cope with big stretches – an advantage for a virtuoso pianist.
America
In 1917, the dangerous political situation in Russia forced Rachmaninov and his family into exile, first in Sweden, and then in America, where he remained for the rest of his life. From 1918 onwards he wrote little, spending most of his time performing. The Fourth Piano Concerto was written in 1926, but when it failed to achieve the success of its predecessors Rachmaninov was forced to revise and shorten it.
In 1931 he composed his last solo piano work, the Variations on a Theme of Corelli, followed by the brilliant Rhapsody on a Theme of Paganini for piano and orchestra (1934), the Third Symphony (1935–1938), and the Symphonic Dances, his last work (1940). By early 1943 he was exhausted and ill, but he continued to tour. He died of cancer at his home in Beverly Hills on 28 March 1943, four days before his 70th birthday.