rhythm and blues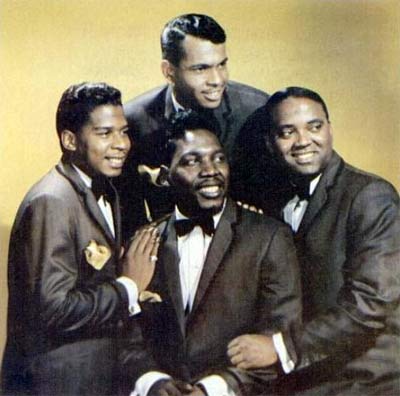 Rhythm and blues (R&B) is an all-embracing term used to describe the African-American wellspring of postwar popular music. Rhythm and blues was a precursor of rock 'n' roll and a crucial bridge between blues and soul. Critics consider its birth to coincide with the decline of big bands and jazz's turn toward the bop emphasis on soloing. Rhythm and blues retained an emphasis on vocals while adding a more pronounced beat characteristic of the blues.
The term "rhythm and blues" was first used in 1949 by Billboard magazine. The phrase emerged as a result of the music industry's attempt after World War II to find a new way to describe the category they had long known as "race records", encompassing an amalgamation of predominantly gospel, jazz, and blues. In effect, record companies subsumed together and rebranded music assumed to be generally produced by black musicians for black audiences – and in that regard, R&B was more a marketing category than a specific musical genre. Marketing outside the African American community produced a distribution of R&B that deeply influenced US musical culture.
A major influence on R&B music was jazz, which itself flourished in the 1920s and 1930s, and was a deep source of inspiration for R&B throughout its development in the 1950s. The earliest R&B artists emerged from the American big band and swing jazz era (in the 1930s and 1940s), playing dance music that was louder, used more electric instrumentation, especially the new bass guitar, and accentuated riffs, boogies, and vocals. The first popular style of R&B was jump blues, which blended a horn-dominated line-up with swing rhythms from jazz, and general chord structures and riffs from blues. Several different styles evolved: vocal "shouters", such as Big Joe Turner; instrumentalists, especially saxophonists, with strong jazz connections; and smoother, urbane vocal styles. Associated with independent labels, such as Speciality, jump blues was popular in cities with growing black communities, especially Los Angeles. Louis Jordan was the most prominent performer, enjoying considerable crossover success through the 1940s and early 1950s.
While R&B was popular on its own charts, and black radio stations, it received little airplay on white radio stations. Indeed, R&B records were sometimes banned because of their explicit sexual content, including Hank Ballard's "Work With Me Annie", Billy Ward's "Sixty Minute Man", and the Penguin's "Baby Let Me Bang Your Box". Jerry Wexler, an A&R man at Atlantic, helped shape jump blues into more commercial styles, which pointed the way for rock 'n' roll. Around the same time, piano-based New Orleans R&B also crossed over, especially with the success of Fats Domino ("Ain't That a Shame" (1955)).
In the 1950s and 1960s, the relationship between R&B and jazz became more reciprocal, with R&B influencing jazz in turn. R&B was further influenced by vocal groups such as The Drifters and The Imperials, and also by the early recordings of gospel singers such as Sam Cooke (1931–1964), Al Green (b. 1946), and Curtis Mayfield (1942–1999).
R&B was influential in the development of rock 'n' roll. In fact it can be argued that it was rock 'n' roll, appropriated by white musicians and record companies, for a white audience. R&B elements were merged into the various styles of rock, including British R&B of the 1960s (e.g. The Rolling Stones; The Pretty Things; Them); and subsequently into disco, funk, and rap. R&B was also central to soul music in the sixties. In the 1990s R&B "swingbeat" groups like Boyz II Men can be regarded as examples of the genre returning to its black roots. R&B remains an important radio format in the US, and a category at the Grammy awards, and is part of contemporary styles of rock and hip-hop. R&B remains an important (though loosely defined) category in popular music.