ACRIMSAT (Active Cavity Radiometer Irradiance Monitor Satellite)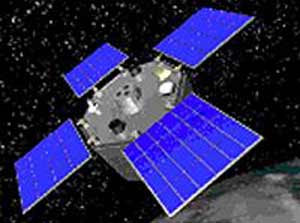 ACRIMSAT was a satellite equipped to measure the amount of energy given out by the Sun – the total solar irradiance (TSI) – over a five-year period. ACRIMSAT carried an instrument called ACRIM-3 (Active Cavity Radiometer Irradiance Monitor 3), which was the third in a series of long-term solar-monitoring tools built by JPL (Jet Propulsion Laboratory). This instrument extended the database started by ACRIM-1, launched on SMM (Solar Maximum Mission) in 1980, and continued by ACRIM-2 on UARS (Upper Atmosphere Research Satellite) in 1991.
ACRIM-1 was the first experiment to show clearly that the TSI varies. The solar variability is so slight, however, that its study calls for continuous state-of-the-art monitoring. Theory suggests that as much as 25% of Earth's global warming may be of solar origin. It also seems that even small (0.5%) changes in the TSI over a century or more may have significant climatic effects. ACRIMSAT was part of NASA's EOS (Earth Observing System). Contact with the satellite was lost on 14 December 2013.