Dream Chaser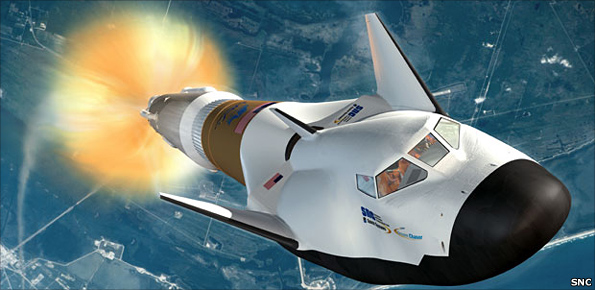 Dream Chaser being launched atop an Atlas V. Image credit: SNC.
Dream Chaser was to have been a spacecraft similar in appearance to, but much smaller than, the Space Shuttle. It had been the only winged vehicle to be in the running as a successor to the Shuttle as part of NASA's Commercial Crew Development program.
Its design is based on that of the HL-20, a small plane-like craft conceived by NASA in the 1980s as a possible "lifeboat" for the International Space Station (ISS).
Dream Chaser was being developed by the Space Systems division of Sierra Nevada Corporation with funding from NASA, having been developed initially by SpaceDev, a California-based company that was taken over by Sierra Nevada in 2008.
With an originally projected first launch date in 2015, Dream Chaser would have carred a maximum crew of seven astronauts into low-Earth orbit (LEO) and, most notably, to the ISS. It would have been launched by an Atlas 5 rocket and have landed, like the Shuttle, on a conventional runway.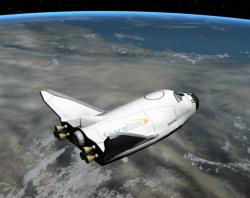 Dream Chaser in orbit
---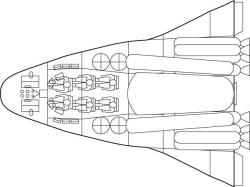 Dream Chaser plan view
---