Hatry, Julius (1906–2000)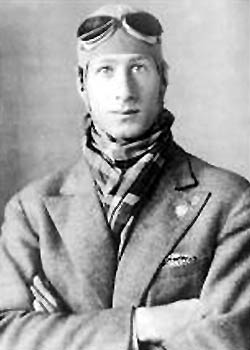 Julius Hatry was a German aircraft designer and builder, remembered for his contributions to sailplane development in the early twentieth century and for building the world's first purpose-built rocket plane, the Opel RAK 1.
Hatry was born in Mannheim and developed an early interest in aviation, joining the Mannheim flying club in 1922. With the club, he became a frequent visitor to the annual gliding competitions held at the Wasserkuppe during the 1920s. Between 1927 and 1928 he assisted in the construction of the Kakadu (then the largest sailplane ever built) with the Munich Akafleig (student flying) group. References from Alexander Lippisch and Oskar Ursinus helped him gain his first design contract, for a motor glider which never actually flew due to problems with its powerplant. His association with Lippisch also allowed him to take part in the 1928 rocketry experiments carried out for Fritz von Opel. This led to von Opel commissioning him to build him a rocket plane for a public demonstration the following year.
From 1982 until his death, he was active in the Deutsche Gesellschaft für Luft und Raumfahrt (German Society for Air and Spaceflight - DGLR), an aerospace research and advocacy group.