White, Edward Higgins, II (1930–1967)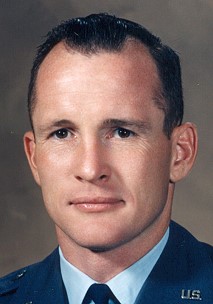 Edward White was an American astronaut who carried out America's first space walk, on Gemini 4.
Born in San Antonio, Texas, White received a B.S. from the United States Military Academy in 1952, a M.S. from the University of Michigan in 1959, and an honorary Ph.D. in astronautics from the University of Michigan in 1965. Following West Point, he undertook flight training in Florida and Texas, then spent 3.5 years in Germany with an Air Force fighter squadron, flying F-86s and F-100s. In 1959 he attended the Air Force Test Pilot School at Edwards Air Force Base, and later was assigned to Wright-Patterson Air Force Base, Ohio, as experimental test pilot with the Aeronautical System Division.
NASA selected White, an Air Force lieutenant colonel, as an astronaut in 1962. He was pilot on the four-day Gemini 4 mission that began June 3, 1965. The commander was James McDivitt. During the first day, White stepped outside the spacecraft for a 21-minute spacewalk during which he maneuvered on the end of a 7.6-meter lifeline by using a hand-held jet gun. During the remainder of the flight, McDivitt and White completed 12 scientific and medical experiments.
White and fellow Apollo 1 astronauts, Gus Grissom and Roger Chaffee, died in a spacecraft fire during a launch pad test on January 27, 1967.