Helene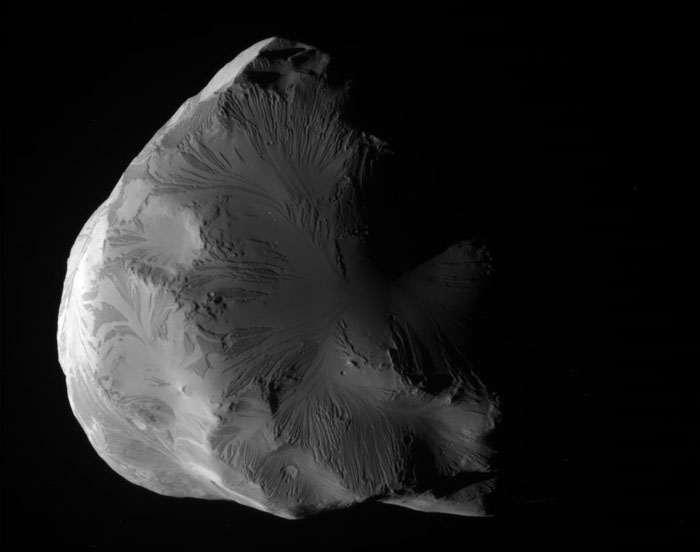 Helene imaged from a distance of 340,000 km by Cassini Jun 18, 2011. Image credit: NASA/JPL-Caltech/Space Science Institute.
Helene is a small moon of Saturn. It was discovered on 1 March 1980, from ground-based observations at Pic du Midi Observatory and is also known as Saturn XII. It is said to be a Dione trojan because it shares the same orbit as its larger companion, preceding it by 60°. Large portions of Helene appear to have been blasted away by impacts.
The closest encounter of any spacecraft with Helene took place on 10 March 2010, when Cassini flew within 1,820 km (1,131 mi) of the moon.
| | |
| --- | --- |
| discovery | 1980, by P. Laques and J. Lecacheux |
| semimajor axis | 377,396 km (234,553 mi) |
| diameter | 36 × 32 × 30 km (22 × 20 × 19 mi) |
| orbital period | 2.737 days (2 d 17 h 41 min) |
| orbital eccentricity | 0.002 |
| orbital inclination | 0.2° |