McCandless, Bruce II (1937–2017)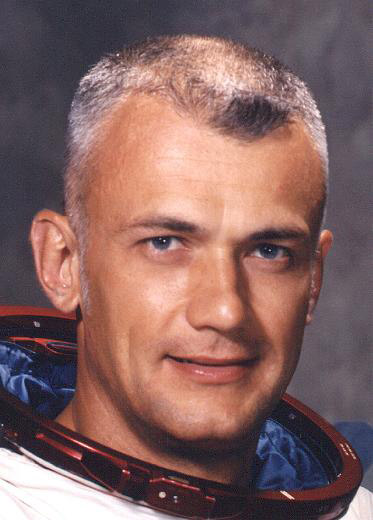 Bruce McCandless was an American astronaut who became the first human to conduct an untethered extravehicular activity (EVA) in space.
Selected by NASA as one of 19 new astronauts in April 1966, McCandless was appointed a member of the astronaut support crew for the Apollo 14 mission and backup pilot for Skylab 2. He was a coinvestigator on the M-509 astronaut maneuvering unit experiment flown during the Skylab Program, collaborated on the development of the Manned Maneuvering Unit (MMU) used during Shuttle EVAs, and has been responsible for crew inputs to the development of hardware and procedures for the Inertial Upper Stage, Hubble Space Telescope, the Solar Maximum Repair Mission, and the International Space Station program. McCandless was a mission specialist on the tenth Shuttle flight (STS 41-B), on 3 February 1984, during which the MMU and the Manipulator Foot Restraint were tested in space for the first time. McCandless made free flights on each of the two MMUs carried on board and took part in other activities during two spectacular EVAs. The eight-day orbital flight of Challenger culminated in the first landing on the runway at the Kennedy Space Center on 11 February 1984. Subsequently,, McCandless was a mission specialist on the crew of STS-31, launched on 24 April 1990. Later he was on the staff of Martin Marietta Astronautics Company, in Denver, Colorado.