Rutan, Elbert L. "Burt" (1943–)
Burt Rutan is an outstanding American aviation and aerospace pioneer, whose SpaceShipOne won the Ansari X Prize in 2004. Rutan was born in Portland, Oregon, raised in Dinuba, California, and received his BS in aeronautical engineering at California Polytechnic University in 1965. He worked for the US Air Force from 1965 until 1972 as Flight Test Project Engineer at Edwards Air Force Base, California. Then in March 1972, he became director of the Bede Test Center for Bede Aircraft in Newton, Kansas. In June 1974, at Mojave, California, Rutan formed the Rutan Aircraft Factory (RAF) to develop light homebuilt aircraft. Through this company, the VariViggen, VariEze, NASA AD-1, Quickie, Defiant, Long-EZ, Grizzly, scaled NGT trainer, Solitaire, Catbird, and the world-flight Voyager aircraft (which his brother Dick and Jeana Yeager flew in 1986 in the first nonstop unrefueled flight around the world) were developed.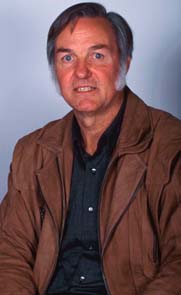 In April 1982, Rutan founded Scaled Composites (Scaled) to develop research aircraft. Since its founding, Scaled has been the world's most productive aerospace prototype development company. Scaled developed the full-scale flying prototype for the VisionAire Vantage business jet, built three NASA X-38 crew return vehicle structures, developed the Williams, International V-Jet II, the multi-mission, high-altitude Proteus aircraft and the Adam Model 309 business aircraft. The Rotary Rocket Roton atmospheric test vehicle airframe was manufactured at Scaled. Scaled's newest flying prototypes are the WhiteKnight (an airborne launch aircraft) and SpaceShipOne (a three-place, high-altitude research rocket). Scaled is currently developing new composite manufacturing processes for application to general aviation, fighters, and new space launch vehicles. The Virgin Atlantic GlobalFlyer designed and built at Scaled made its maiden flight in March 2004 and, piloted by Steve Fossett, completed the first, round-the-world flight, without refueling, by a turbofan aircraft in March 2005. In February 2006, it broke the world non-stop distance record for a powered plane.