art and architecture in the 17th century
Fig 1. In the Banqueting House, Whitehall, Inigo Jones first brought to England a fully understood Renaissance classicism. It has a single enormous room in which great ceiling paintings by Rubens were installed in 1635.
Fig 2. Cornelius Johnson was much influenced by Van Dyck but his figures are stiffer and less natural. Yet his ambitious family portrait of "Arthur Capel with his wife and children", of about 1639, is touchingly intimate. Capel was made Earl of Essex by Charles I, and was executed by the Parliamentarians in 1649 after serving as an ardent Royalist in the Civil War. In the background of the picture is a remarkable formal garden, with classical statues and balustraded walks. Capel laid out this garden at his house, Hadham Hall, Hertfordshire. The classicism of Jones widely influenced country house and garden design even before the Civil War, although Jones himself probably designed few such country houses.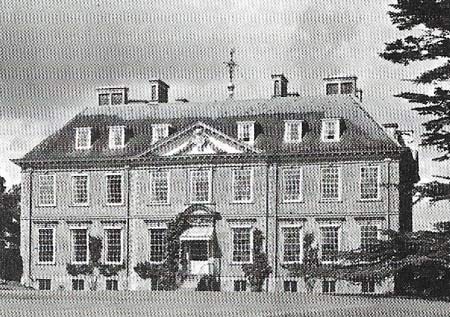 Fig 3. Ramsbury Manor, Wiltshire (dated 1683), is a perfect country house of the Restoration. The simple, regular design depends on good proportions for its effect. The architect was Robert Hooke (1635–1703), secretary of the Royal Society.
Fig 4. Peter Lely (1618-1680) painted the "1st Earl of Sunderland" in 1643. He later became the main portrait artist of the Restoration.
Fig 5. Hampton Court Palace was partly rebuilt by Wren for William and Mary. Successive Stuart monarchs tried to make palaces as splendid as those of the kings of France and Spain. The formal gardens of Hampton Court, and the series of staterooms with illusionistic painting by Verrio and virtuoso woodcarving by Grinling Gibbons, are the finest surviving monument to these royal ambitions. The King's Great Staircase (shown here), leading to the King's State Suite on the first floor, has an iron balustrade by the Frenchman Jean Tijou, and Verrio's wall paintings represent the triumph of the Protestant William III over the Catholic kings of Europe.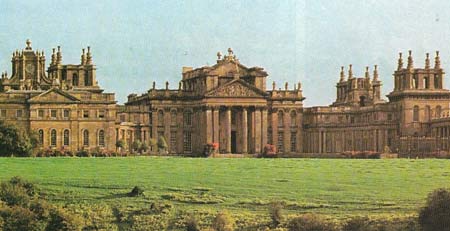 Fig 6. Blenheim Palace, Oxfordshire, was built after 1705 as a gift from a grateful nation to the Duke of Marlborough to reward him for a decisive victory over Louis XIV of France. It has a Baroque magnificence that English royal palaces never were able to achieve. The architect, John Vanbrugh, with the assistance of Nicholas Hawksmoor, carried the flexible and inventive style of Wren to new heights of grandeur and monumentality. The locally quarried stone used in the building is highly appropriate for such architecture, which aimed to survive for eternity. The grounds were laid out so that each clump of trees represented the position of one battalion at the battle of Blenheim.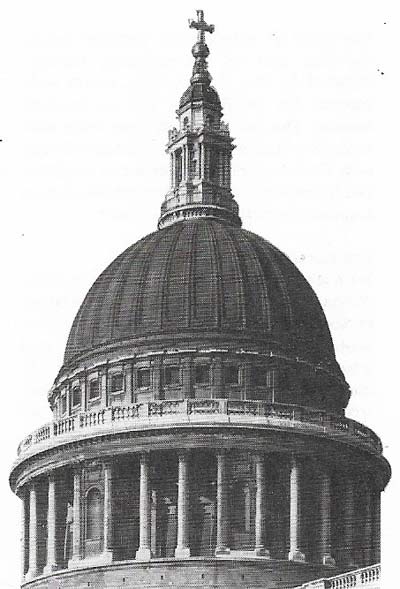 Fig 7. St Paul's Cathedral, London, was built by Christopher Wren. Its great dome is 111.2 m (365 ft) high and the building displays a restrained English version of the ornate Baroque style.
Art in 17th century England falls into two sharply defined phases, separated by the unsettled years of the Civil Wars and Commonwealth from 1642 to 1660. In the earlier period, in particular, the vitality of the visual arts depended on the enthusiasm and cosmopolitan taste of successive monarchs, James I and Charles I, their families and courtiers. Whereas in the later sixteenth century only inferior European artists and craftsmen had been attracted to England, the Stuarts managed to employ painters of high caliber such as Rubens and Van Dyck, commissioned the great Italian sculptor Bernini and attracted to court good foreign sculptors. In the architect and designer Inigo Jones they had an Englishman who fully understood the lessons of the Renaissance.
The court of Charles I
The development of court taste was fostered by collecting. In the years around 1620 two leading political figures, the Earl of Arundel and the Duke of Buckingham (the favorite of Charles I), were collecting antique sculpture and European paintings, especially the work of the great Venetians, Titian and Veronese. English ambassadors and agents scoured Europe and Asia Minor on their behalf. Charles I's elder brother, Prince Henry, showed himself a discriminating patron and collector by 1610–1612, and Charles himself built up an astonishingly rich collection during his reign. The Common-wealth sales of the 1650s dispersed most of this collection.
The major artistic figure at the early Stuart court was Inigo Jones (1573–1652). He acted as connoisseur, as designer of scenery and costumes for court masques, and above all as an architect whose influence reached out to town planning and garden design. Appointed Surveyor of the Royal Works (architect to the king) in 1615, he executed during the following 25 years a series of buildings that formed the basis of classical architecture in Britain for two centuries. In the Whitehall Banqueting House (1619–1622) (Fig 1) he used classical columns and cornices to give scale and correct proportions to a facade; the Queen's House, Greenwich, (begun in 1616) was a version of a Palladian villa, with the richly fanciful interiors of the 1630s which are now largely destroyed. His chapel at St James's Palace (Marlborough House Chapel, 1623–1625), and his church of St Paul's, Covent Garden (begun in 1631), both used the temples of the ancient Romans as models for modern ecclesiastical architecture. Covent Garden piazza, a formal square enclosed by terraces of houses set on open arcades, was the forerunner of the unified squares of Georgian London.
Sculpture and painting under the Stuarts
The influence of antiquity was also felt in sculpture, particularly in the later work of Nicholas Stone . Hubert le Sueur (c. 1595–c. 1650) designed exceedingly elaborate monuments such as those of Henry VII's chapel in Westminster Abbey, and depended rather on recent French prototypes. Bernini executed a bust of Charles I, using a triple portrait by Van Dyck as a guide; his influence can be seen in post-Restoration sculpture, particularly the monuments of John Bushnell (died 1701). In general, figures on monuments became less stylized and were made to express emotion frankly. But Grinling Gibbons (1648–1721), the most famous sculptor of the century, specialized in virtuoso decorative wood-carving of fruit and flowers in the Dutch manner (Fig 5).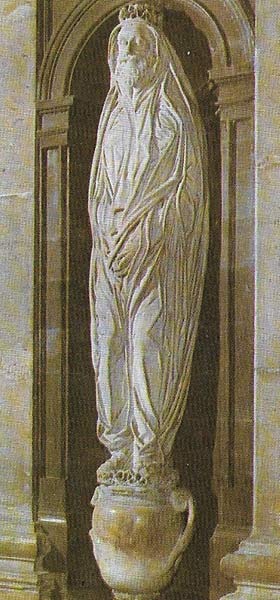 John Donne (1572–1631) requested that his monument should show him in his shroud rising to heaven at the Last Trump. He posed for the sculptor Nicholas Stone (c. 1587–1647). The monument shows in the soft drapery the study that Stone had made of antique sculptures brought to England by Arundel and Buckingham. Funerary monuments erected by Stone survive in many churches throughout Britain.
For painting, the presence of the Dutchman Anthony Van Dyck (1599–1641) in England from 1632 until his death was crucial. He transformed portraiture from the style of Holbein by his easy fluid technique, and by his sense of color and form learnt from the Venetians as well as from his master, Rubens. He was the ideal court painter, and was kept fully occupied executing portraits.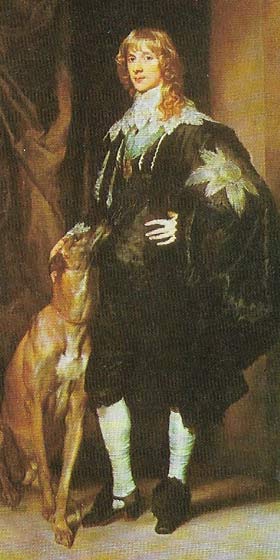 Anthony Van Dyck was a pupil of Rubens but developed a distinctive touch and elegant presentation flattering to his courtier patrons. This portrait of the "4th Duke of Lennox" (1634) has a pose reminiscent of Titian.
Van Dyck's style influenced the work of his contemporaries, such as Cornelius Johnson (1593–1661) (Fig 2), as well as his successors, such as William Dobson (1610–1646). The miniaturist Samuel Cooper (1609–1672, who worked from the late 1630s, surpassed Van Dyck in depth of character and created an astonishingly wide variety of poses for the tiny scale of his works. Restoration court portraiture was dominated first by Peter Lely (Fig 4) and then by Godfrey Kneller (c. 1646–1723), both of whom were German by birth. The leading decorative painter of this period was the Italian, Antonio Verrio (c. 1639–1707) (Fig 5).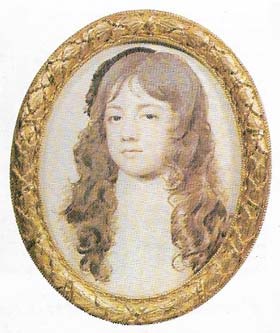 Samuel Cooper revived the miniature, as in this portrait of the "Duke of Monmouth". He also painted Cromwell in old age.
Wren and Restoration architecture
In architecture after the Restoration the classicism of Inigo Jones triumphed. One of Jones's successors as Surveyor of the Works (from 1669) was Christopher Wren (1632-1723), who brought to architecture the experimental spirit of the recently founded Royal Society. He rebuilt more than 50 London churches after the Great Fire of 1666, and fulfilled royal commissions for three palaces (Fig 5) and two magnificent hospitals, at Chelsea and Greenwich. Wren was therefore given vast scope to express his talents. His masterpiece was St Paul's Cathedral (1675–1710) (Key), which grew more ambitious as the building progressed. Wren's successors, Nicholas Hawksmoor (1661–1736) and John Vanbrugh (1664–1726), emphasized Baroque massiveness in their buildings, notably Blenheim Palace (1705–c. 1725) (Fig 6).