alluvium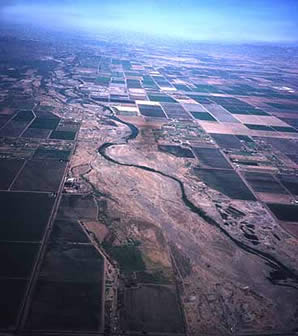 Salt River, Arizona.
Credit: Sharon Reynolds, Arizona State University.
Alluvium is material such as gravel, sand, silt, or clay deposited, mainly near their mouths, by streams and rivers. Alluvium makes rich agricultural soil, and the earliest civilizations originated as farming communities centered on alluvial flood plains. All rivers have some alluvium deposits, but large rivers such as the Mississippi or Amazon have alluvial plains which are several km wide. See also alluvial fan.