overture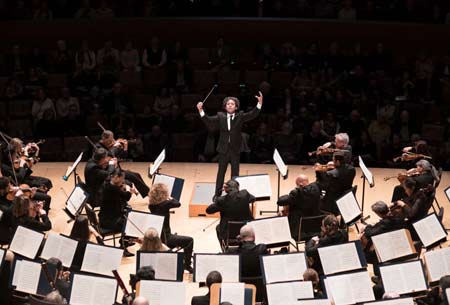 Los Angeles Philharmonic Overture playing the overture to Leonore
(1) An orchestral work in one movement, usually with a title alluding to a literary or pictorial source. (2) A piece of orchestral music preceding an opera or play.
The overture was originally an instrumental prelude to an opera, oratorio, etc. It first received definite form from the composer Lully whose pattern was followed by many succeeding composers, including Handel, up to the time of Gluck and Mozart. The somewhat different Italian form, styled sinfonia, was developed by Scarlatti.
Modern overtures almost defy classification. Two leading styles are the medley form and the independent concert overture. In the medley form, various melodies from the succeeding opera are interwoven, fine examples being those of Weber and Wagner. The independent concert overture usually takes the form of a first movement of a sonata, without repeat, of which Mendelssohn's are the type.
Mozart's Magic Flute overture is a triumph of constructive skill, combining the forms of sonata and fugue. Beethoven's Leonora No. 3 is considered the greatest of all; while foreshadowing the events and music of the opera, it has an individual form of its own, as also has his Egmont overture. From the late 19th century, operas – for example, Wagner's – usually start with a short Introduction or Prelude, leading without break into the first scene.