ductility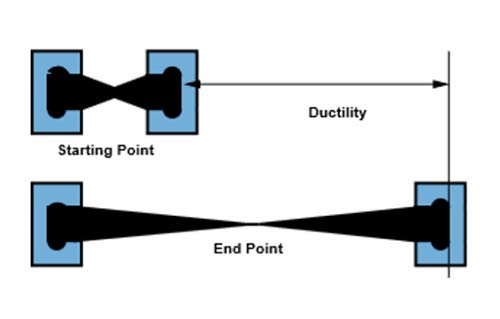 Ductility is the ability of a solid material to deform under tensile stress. A ductile material can easily be stretched into a wire when pulled, until at some point it will break, as shown.
Ductility is the property of metals, alloys, and some other substances to be drawn out or extruded without rupture or loss of strength.
Gold is the most ductile metal at normal temperatures. Copper and silver are also very ductile. The ductility of cast iron varies greatly according to the impurities present.