Weber, Carl Maria von (1786–1826)
Fig 1. Portrait of Carl Maria von Weber by Caroline Bardua.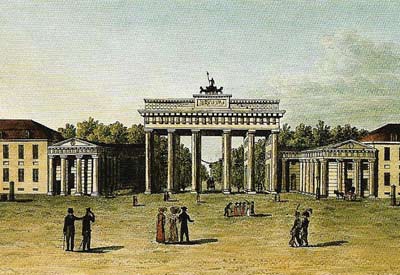 Fig 2. Berlin in Weber's time – a view of the Brandenburg Gate and the Pariser Platz.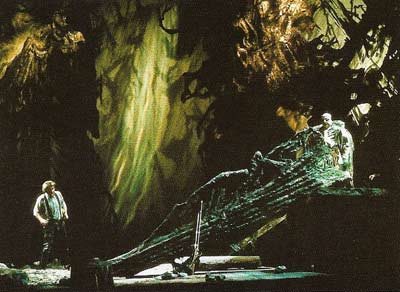 Fig 3. The "Wolf's Glen" scene from Der Freischütz – the 1982 production of Weber's famous opera performed at the Royal Opera House in Covent Garden, London.
Carl Maria von Weber, a leading pioneer of the German Romantic and nationalist movement, is chiefly remembered today for his opera Der Freischütz (The Free Shooter), the sparkling piano piece Aufforderung zum Tanz (Invitation to the Dance) which was orchestrated by Berlioz, the Konzertstück for piano and orchestra, and his brilliant works for clarinet.
Weber was born into a musical family in northern Germany, the son of a theatrical impresario and a singer. He took music lessons as a boy with Joseph Haydn's brother Michael in Salzburg, and by the age of 14 had already written his first opera. He completed his musical education in Vienna, and then spent over a decade working at various courts and municipal theaters in Germany (during which time he wrote many of his instrumental pieces) before being appointed director at the Prague Opera in 1813. During his tenure there he fell in love with the singer Caroline Brandt, but their tempestuous courtship lasted for four years before they were married.
A new German opera
On Christmas Day 1816 Weber was appointed to the prestigious post of Kapellmeister at the Dresden court. His brief was to establish a national German opera to rival the current dominance of the Italians, and throughout his time at Dresden he had to contend with the overt hostility of the royal Kapellmeister (an Italian), as well as with the early symptoms of tuberculosis. Nevertheless he persevered with building up his opera company, and with the composition of his German opera Der Freischütz.
The première of Der Freischütz in Berlin on 18 June 1821 was a triumph. Compared with the stuffy court operas of the period, it was entirely fresh and riveting, based on a story drawn from German folklore, and with music strongly influenced by German folk song idioms – the music of the people. It is based on the tale of a young forester who tries to win the hand of his beloved by selling his soul to the Devil in return for seven magic bullets which cannot fail to hit their targets. This gave Weber the opportunity for a marvellous supernatural scene in the "Wolf's Glen" (Fig 3), a gift to designers and producers, with spine-chilling music to match.
Although Der Freischütz went on to take Europe by storm, Weber's next two operas were less successful. Both Euryanthe and Oberon, while containing marvellous individual numbers (the overture to Oberon is a masterpiece), suffered from muddled, incomprehensible plots and little sense of drama. Euryanthe opened in Vienna in 1823, but was given only 20 performances.
Last performances
Oberon, commissioned by the manager of the Covent Garden Theatre in London, was scheduled for performance in the spring of 1826. By the end of 1825 Weber knew that he was dying. Athough his wife and friends tried to dissuade him from traveling to London to conduct the opera, Weber was so worried about making financial provision for his young family that he insisted on making the journey.
He managed to conduct the première of Oberon on 12 April 1826, also undertaking many other concert engagements, but he was failing fast. He died at his lodgings in Great Portland Street in London on 5 June, aged only 39. Eighteen years later, Wagner, whose own early operas in the German Romantic style owed an enormous debt to Weber's pioneering work, had his predecessor's remains taken back to Dresden.
Major works
Two clarinet concertos; Clarinet Quintet (1814); Grand Duo Concertant (1816); Aufforderung zum Tanz (1819); Konzertstück in F minor (1821); Der Freischütz (1821); Euyanthe (1823); Oberon (1826).