schist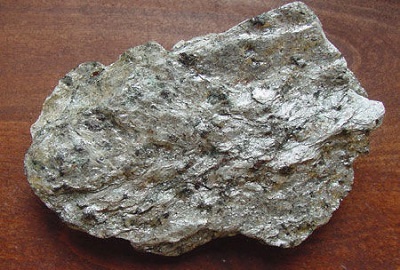 Mica schist. Credit: US National Parks Service.
Schist is any of various medium- to coarse-grained metamorphic rocks characterized by the presence of platy minerals such as micas, chlorite, talc, hornblende, and graphite. These minerals form parallel layers that are often wavy and flaky. The original bedding of the rock is absent.
Schists are commonly described in terms of their predominant minerals. The sample illustrated here, for example, is mica schist which has quartz and mica as its main constituents. Mica schists, found worldwide, often contain other metamorphic minerals such as garnet.